Our History - The Story of how it all began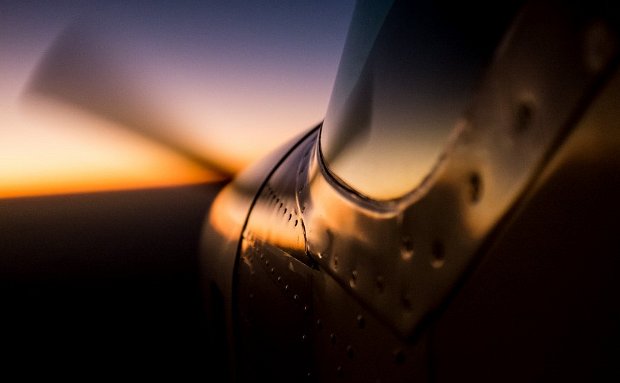 Safari Air Link's beginnings date back to 1984 when the 'Friends of Ruaha Society', founded by Geoff Fox, set out to raise funds to support the conservation of the flora and fauna of Ruaha National Park. To this end, a Cessna 182 was purchased by the society to carry out anti-poaching patrols, game counts, ranger transport and medevacs. Peter Fox, a qualified commercial pilot, volunteered as the pilot for this aircraft and continued to do so during the 20 years that he was in Ruaha National Park. During this time the Cessna 182 was traded for a more economical Kit Fox, built in Ruaha National Park. Peter, who was living and managing Ruaha River Lodge at the time, developed a short airstrip by Ruaha River Lodge in order to maximise his response times.
Ruaha River Lodge was founded by Vicky Fox in 1981, and her sons went on to put all their efforts into growing the business. From the late 1990's international tourism began trickling into Tanzania, and so the business went from being primarily dependent on domestic tourists who would drive, to needing to cater to tourists who want to cover long distances in short periods of time. To meet this demand, a Cessna 206 was acquired, and Peter Fox began escorting a small number of guests ad hoc from park to park; the plane remaining with them until their departure.
By the 2000's international tourism in Tanzania continued to expand and additional planes and pilots were introduced to the mix. The Cessna 206 ran on Avgas (petrol) which was unreliable as Johannesburg was the only nearby supplier, therefore, in combination with the increase in tourism, the Cessna 206's were replaced with Cessna Grand Caravans 208's. These aircraft, the most popular for bush flying in Africa, and indeed considered by many to the 'Landrover of the skies' could carry more passengers and ran on a more reliable jet fuel. However, due to the much higher fixed costs and seating capacity, this meant a strategic change in direction from planes that were scheduled around passengers' route requests, to a schedule with fixed timings run as a separate company carrying passengers to any camps in Southern Tanzania. The flight operation, fondly referred to as 'FoxAir' moved to it's new home in Dar es Salaam, terminal 1.
Fly Safari Air Link as a new entity was registered in Tanzania on 11th March 2008 by Peter Fox.
The remit was to establish a comprehensive schedule throughout Tanzania with the aim of creating daily, affordable links between the busy and famous Northern circuit, the remoter Southern Circuit. The schedule was designed to offer passengers the most convenient timings in relation to achieving maximum time on safari and realising all game activities purchased with their safari provider.
Initially Safari Air Link was operated out of Dar es Salaam, providing passage to Zanzibar, Mikumi, Selous, and Ruaha. Later, the schedule was expanded to connect with Katavi and Mahale. This was made possible by Peter's implementation of a fuel hub in Ruaha, allowing for access to more remote regions of Tanzania. Subsequently the routes have been added to connect Arusha, Kilimanjaro with Tarengire, Lake Manyara, northern and southern Serengeti.
Safari Air Link remains to be the only airline providing public access to Mikumi, Katavi and Mahale Mountains National Parks, as well as linking the Southern Circuit, to the Northern Circuit via Ruaha National Park.
Peter was joined by his son Matthew as chief pilot and together they have expanded the fleet of aircraft and have together built the company into a dynamic enterprise offering scheduled flights, private charter flights, executive jet charters, helicopter charters and medevac flights both within Tanzania and internationally to South Africa and Kenya.