Charter Options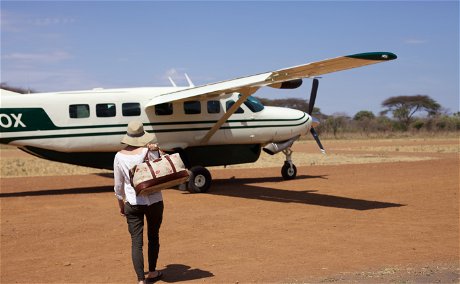 Private Charters
Private charters are planned and timed to run around you and your itinerary and needs. 
Our fleet has supported numerous specialist safaris and expeditions into Tanzania. With some of the best pilots in the business we are experienced in flying to the most demanding and out of the way airstrips.
The Cessna Grand Caravan 208B is an exceptionally versatile aircraft enabling us to offer specialist charter options.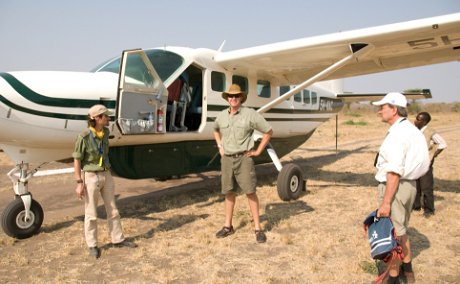 Passenger Charter
Choosing a private charter for your domestic flights has many advantages over the scheduled flights: 
Exclusivity – maintaining social distance by travelling with only your own party.
Convenience – being able to choose your flight time will avoid any unnecessary overnights that may be required to make onward connections; or give you the peace of mind to arrive with a safe time margin if the scheduled timings are tight.  
Quicker - The private charter will also be a direct flight and might therefore be a much quicker flight time.  
Spacious – unless your group fills every seat, a private charter will give you more room inside the cabin plus more luggage allowance.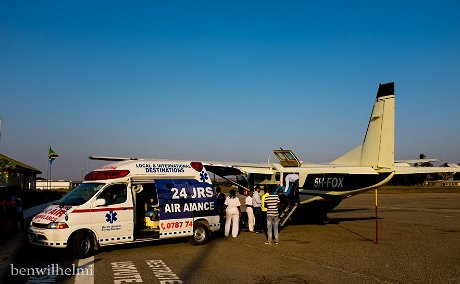 Medical Evacuation
The Cessna Grand Caravan can be quickly adapted to fit the medevac stretcher and oxygen providing equipment. The cabin size allows for attending physicians together with members of the family to be flown together with the patient. The Caravan's ability to land on dirt strips however, rugged, means that this is the only option for an emergency flight out of rural, remote areas.
Emergency Evacuation from the bush
Using our fleet of Cessna Caravans we evacuate critical patients from areas of Tanzania which are only reachable by bush plane, often co-ordinating with an onwards jet transfer to a larger hospital outside of the country.
Please contact us for further details via our 24 hour HOTLINE for an immediate response.
Photography/Filming Charter
The wide loading door can be removed from the rear of the plane giving an opening of 1.24m x 1.27m for filming.
Seats can be removed from the cabin should this be required.
Cargo Charters
The Cessna Grand Caravan has a wide loading door at the rear, which together with the luggage pod gives a carrying capacity of 84 cubic feet. The passenger seats are easily removed from the cabin for larger loads.
The rear loading door has a dimension of 1.24m x 1.27m
The useful load is 900kg (after a full tank of fuel)