Our Aircraft - The Cessna 208B Grand Caravan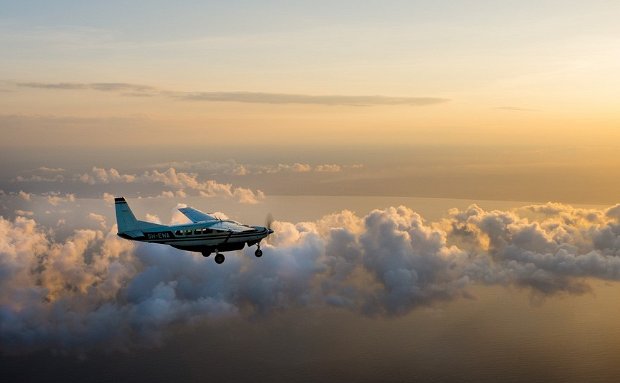 The Cessna 208B Caravan has revolutionised the tourism industry in Southern Tanzania. Without such reliable, robust, fast, and adjile transportation, development in Tanzania's southern parks would be hindered. Safari Air Link proudly celebrates what we call the landrovers of the sky.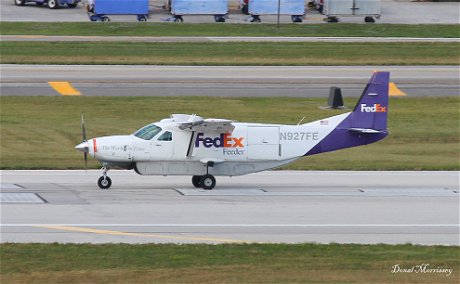 History
The Cessna Caravan turboprop aircraft was first built in Wichita, USA in 1982. Originally built for Federal Express logistics, the Cessna Caravan has blossomed into indispensable multi-task aircraft operating in 68 countries around the world. In 1986 a 4ft longer version was developed for cargo uses, and was later converted into a passenger 208B Grand Caravan. 
The Caravan fleet flight time has grown to around 8.4 million hours, 71,000 flight hours per month.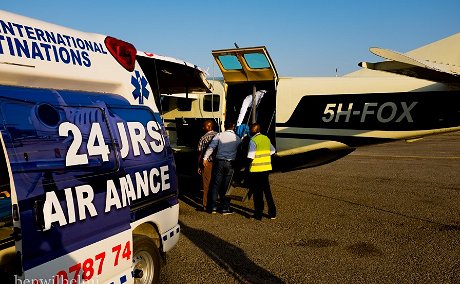 Versatility
The Cessna Grand Caravan has acquired a reputation for dependability and performance by flight operators. The design has been optimised for demanding journeys, high payloads, and short, rough runways. 
Cessna have designed this versatile aircraft to be easily adapted, allowing operators to change configurations quickly to fulfil varying assignments. 
All seats are able to removed or shifted positions, to fulfil its desired use such as passenger transport, stretchers, photography and cargo. 
The doors can be removed allowing for fitting in large cargo, carrying out rescue missions, and facilitating photographers and film crews. 
The landing gear is designed to handle landings on unpaved airstrips ensuring reliability and the large fuel tanks enable the planes to manage the minimal refuelling opportunities.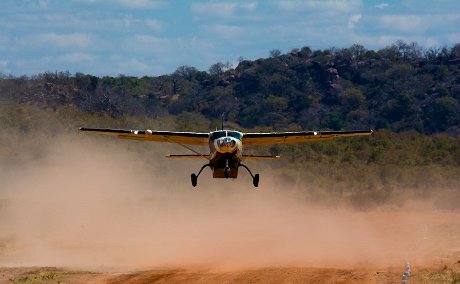 Speed
Safari Air Link have upgraded the majority of their fleet of Cessna Caravans with a Blackhawk PT140 engine which flies 15% faster than the standard engine, reducing flight times between destinations.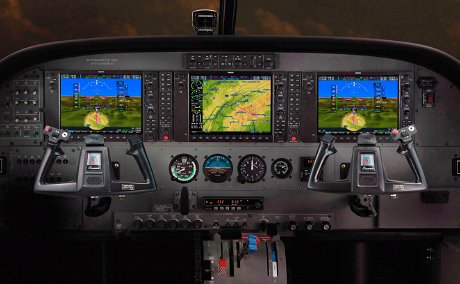 Avionics
Safari Air Link introduced the new Garmin G1000 flight instrument system, replacing the conventional flight instruments and avionics. This glass cockpit system has revolutionised aviation operations. G1000 provides the pilot with a wealth of important flight data on large format, high-resolution displays including: flight instrumentation, navigation, weather, terrain, traffic and engine data.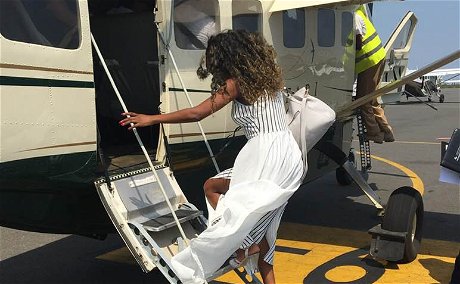 Configuration
The cabin has 12 passenger seats in a configuration of 4 rows of a double and single seat.  An additional seat next to the pilot may, on occasions be used for passengers.  Diagram or photo
There are 4 exit doors – 2 at the front and 2 at the rear. 
Luggage is carried in pods attached to the underside of the aircraft.